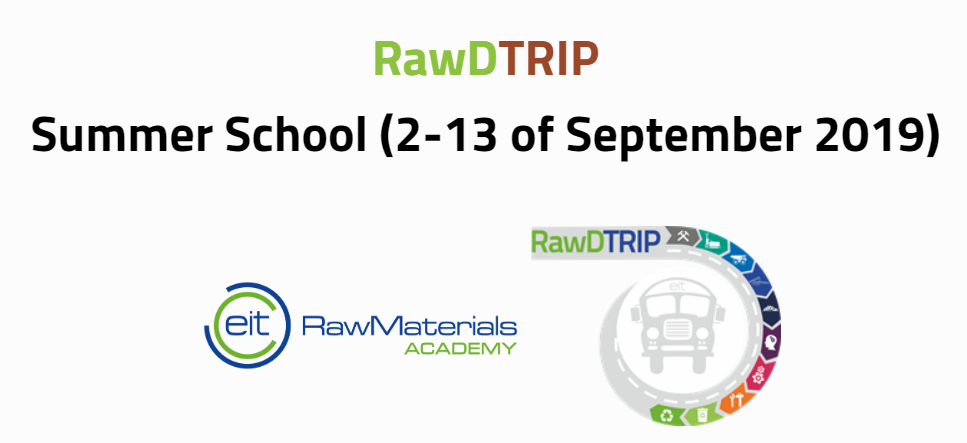 The RawD Trip summer school brings the young people and the experts in the mining field to Cracow – an important mining area of ESEE Region. The summer school offers master and bachelor students a unique opportunity to acquaint themselves with various elements of the Raw Materials value chain: from mining through processing and products use to the production of waste, their recycling and reuse. The summer school is based on copper ore as the basic raw material in high-tech.
The gained experience help to promote the students community among various universities and provide the possibility to create interaction with companies of the sector. Moreover, the RawD Trip, in the long run, leads to create the companies map in ESEE countries.
The RawDTrip summer school will take place between 2-13 September 2019 in Cracow, Poland.
More information: http://www.rawd-trip.agh.edu.pl/
RawDTrip is part of EIT RM Academy's ESEE Education project, funded by EIT RawMaterials and EIT.