Pre-Jumpstarter Workshop in Kosice!
EIT Jumpstarter
Do you consider starting your own company and becoming an entrepreneur? Great! The European Union has created a program for people just like you. A program to explore whether running a startup is something for you, and whether you can actually make a business out of the idea(s) you have in your head. It's called EIT Jumpstarter, and it runs in more than 10 countries in the EU.
Jumpstarter is offered to you by the European Institute for Innovation and Technology (EIT), and it comes with amazing perks:
Up to 10 k€ in funding to work on your company
A 2 day boot camp somewhere in Europe with world class startup trainers
Travel cost reimbursements
Industry experts mentors and startup coaching to help you move your idea further along
Opportunity to pitch at the European Finals
It is offered at the Technical University of Kosice by EIT Raw Materials. Our work is to develop raw materials into a major strength for Europe. And we know from experience that one of the best ways to do that is to have new businesses entering the sector.
Jumpstarter Introduction: 27 February 2020
On 27 February Regional HUB Center Kosice at the Faculty BERG is organizing an introduction into the Jumpstarter program, so you can see for yourself if this is something for you or not. It's from 9:00 until 15:00 at (UVP Technicom, Nemcovej 5, 04200 Kosice).
It's run by one of our world class trainers, and you can ask all the questions you have about starting a company. We'll start the day by looking at your business idea, and whether it could be the basis of a company (if you don't have an idea yet we'll help you brainstorm on one). From there we look at the problem it solves, how customers might benefit from it and who might be your first customers. Towards the end of the day, we will go through the questions in the application form of Jumpstarter and help you apply if you want to join.
Preliminary Agenda
09:00 Welcome & short introductions
09:30 EIT RawMaterials opportunities
10:00 Introduction of startup ideas group
11:00 How to start a company: Find a problem to solve
12:00 Brainstorm: Who are you customers
13:00 Lunch
13:30 Business model: What will you sell?
14:30 The Jumpstarter application form
15:00 Closing
Come join us! And if you have questions, please contact Tomas Pavlik, tomas.pavlik@tuke.sk, +421 915 762 195.
Note: Registration is now complete and the limit is reached. In case of serious interest, please contact us at the email above.
Moderators
---
Hans Westerhof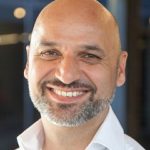 Hans is a start-up trainer, general manager, consultant and entrepreneur with background in a broad range of industries and environments. His current focus is clean tech startup acceleration through entrepreneurship education, coaching and financing. Experience in directing projects and programs (US 100 million +). He is focused on execution and the kind of guy that simply gets things done.
---
Markus Klein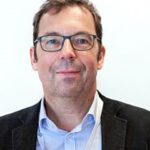 Markus is an internationally experienced Business Development and Innovation Generalist with 25 years of professional experience as manager, founder and teacher in various management and consultative as teaching (higher education) positions in the areas of international marketing and sales, communication, strategy, project management and consulting. Focus of experiences are locally in D/A/CH, CEE and SEE, professionally in the fields of business and strategy development. Explicit industry experience, inter alia, in the automotive, machine and tool, ICT, college, green tech, raw materials and Public sector.
Working as Business Developer for EIT RawMaterials, it´s his passion to identify potential innovators as early as possible and to provide them with all possible support based on his experience through coaching and advice.