WORKSHOP "OUR PHOSPHORUS RAW MATERIALS. OUR FOOD. OUR FUTURE – V4'S RESILIENCE IN THE FACE OF PANDEMIC"
This is the first workshop organised by the partners. It will include the session presenting the competences of the partners and the scope of project, as the way to build Phosphorus Friends Club in V4. The thematic session will include information about importance of P raw materials in the securing the supply of the food in V4 in the face of pandemic. It is extremely important to ensure access to raw materials for food production, such as P. This workshop is crucial to successful implementation of the project as it will launch international debate on the importance of phosphorus raw materials for human survival in the face of the possible threat and disruption of phosphorus imports, as a consequence of COVID pandemic. This is extremely important for the V4 countries, which do not have the primary sources of P in region (lack of mining) but by joining forces can work together to develop solutions that secure the supply of P in region V4. Workshop will start debate in V4 on importance of P and securing supply of raw materials for production of fertilizers & food.
Date:

08.12.2021 13:00 – 08.12.2021 15:00

Location:

Online Event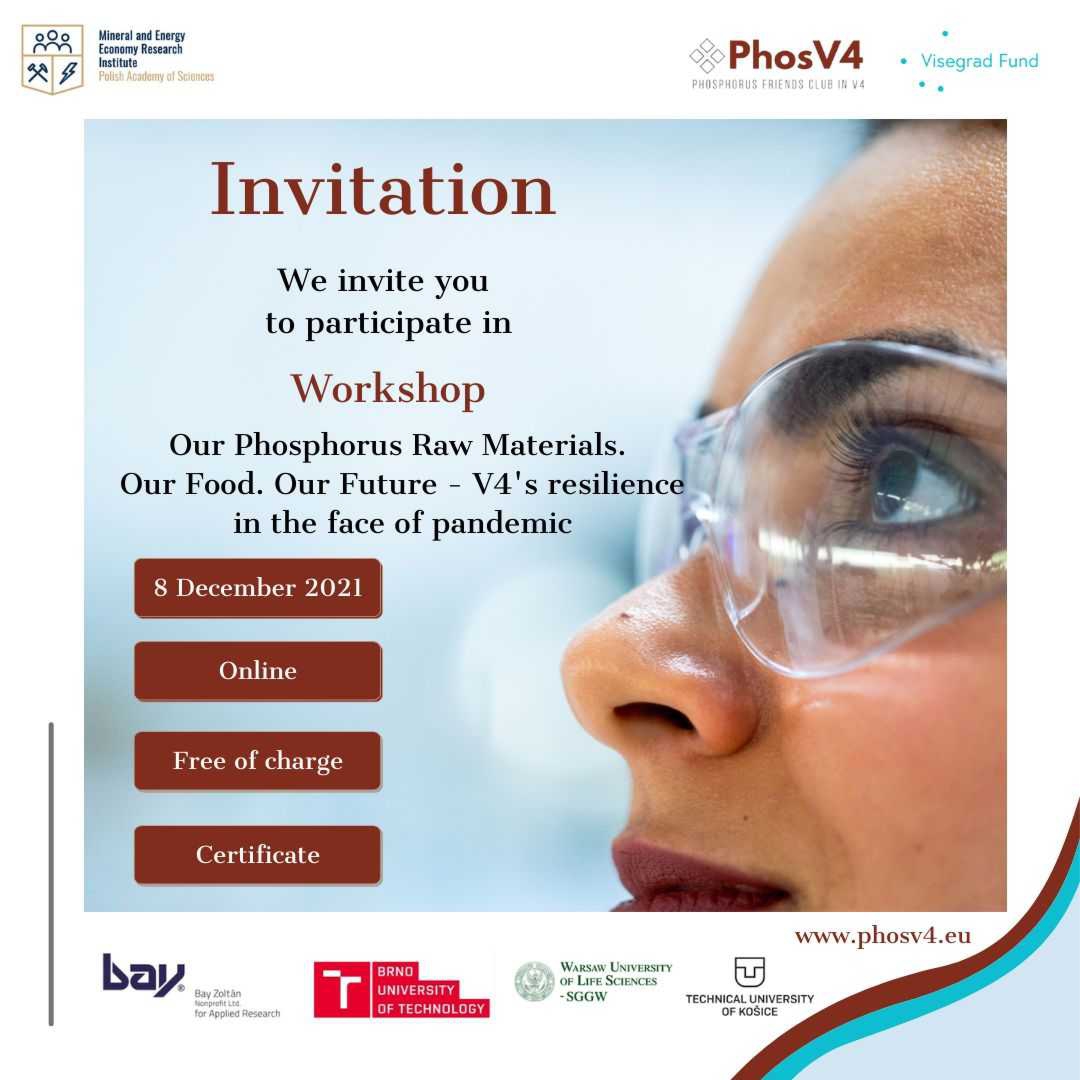 The workshop will be held as part of the 2nd International Conference Strategies toward Green Deal Implementation: Water, Raw Materials & Energy (ICGreenDeal2021) organized by the Division of Biogenic Raw Materials of the Mineral and Energy Economy Research Institute of the Polish Academy of Sciences.